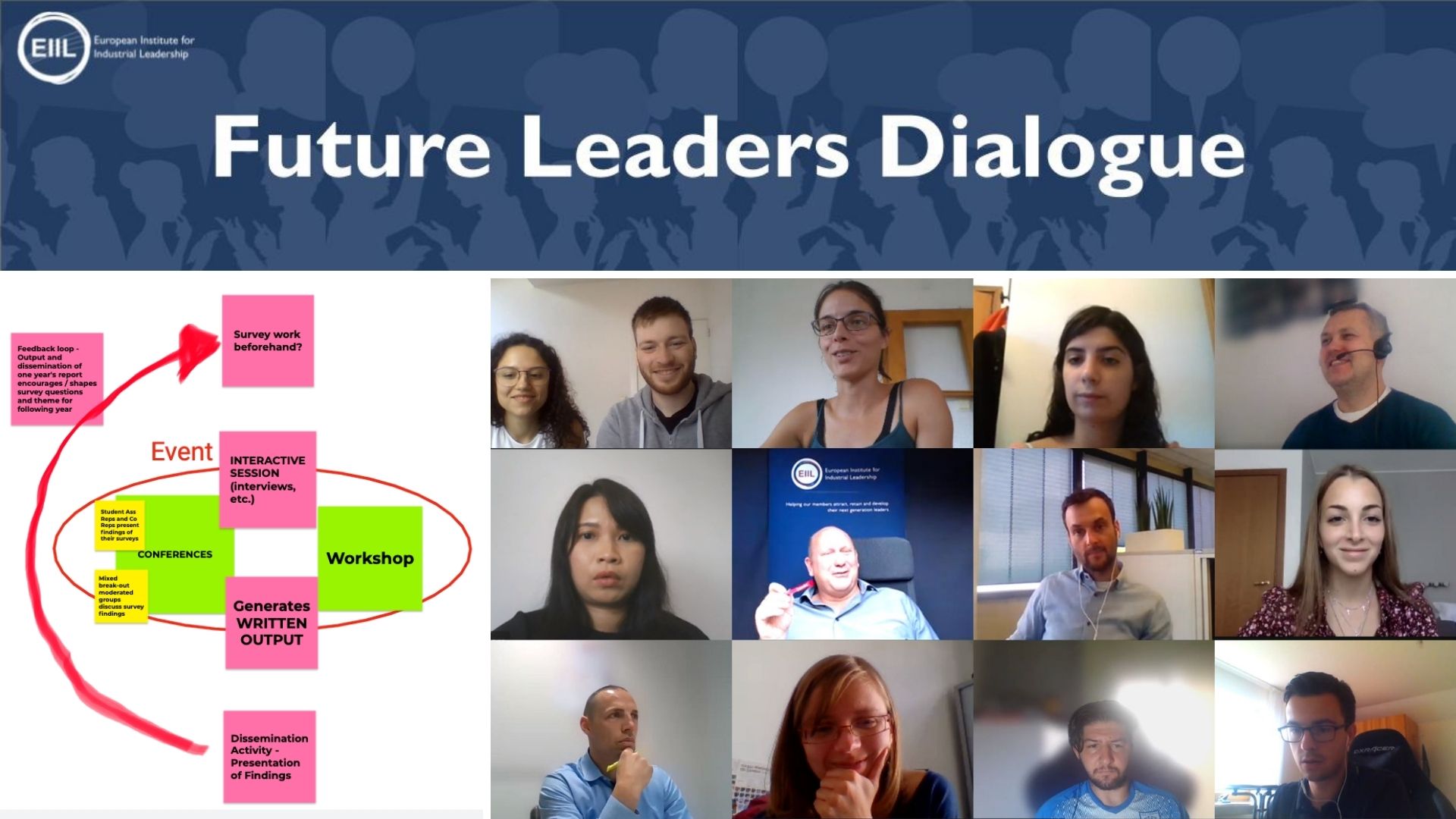 An annual 'barometer' of student and industry requirements has been launched to help align expectations on career opportunities, skills requirements and the attractiveness of our industry.
Begun in March 2021, after a widely reported and widening gap between students and employers, the Future Leaders Dialogue (FLD) is an initiative of the EIIL to promote dialogue between the two. 
Jointly undertaken by a consortium of European Student Organisations (BEST, ESTIEM, EYCN, EYE, JEE) and EIIL industry members (Air Liquide, Covestro, McDermott, Neste and Worley) the initiative has developed and launched two annual surveys, one for employers and one for students. These seek opinions and practices on three main topics: skills of potential employees, attractiveness of a company and of our industry. 
Preliminary answers from the survey will be reported, published and circulated amongst the participants in December 2021. 
In April 2022 an interactive conference of students and employers will discuss the findings and contribute further ideas to generate a final 'barometer' output that will help students and companies as they prepare for their next recruitment activities.
The surveys, each containing thirty questions, can be accessed at the following links until the 31st of October 2021:
Facilitated by the EIIL this open collaboration has brought together a steering committee comprising one representative from each EIIL member company and from each student partner organisation. 
Through 11 regular bi-weekly lunchtime meetings, with a series of workshop-style exercises, the steering committee has defined their organisations' and personal aims, and analysed their existing activities and identified any similar features. 
The committee has already started to design the April conference. Following EIIL's Methodical Approach, the next steps will be to ensure the detailed event design maximises the dialogue between employers and students and helps to foster the interest of young talents to be future leaders for our industry.